ORGANIZERS
Josh Allan Dykstra
info:
Josh has been called things like "catalyst," "firestarter," and "instigator," although usually long after the fact (he's sneaky that way). He is obsessed with the big dreams and small actions that make the world better. A classically trained pianist, Apple enthusiast, native South Dakotan and world traveler, Josh spends his free time drinking pinot noir in small groups of close friends and/or riding the Indiana Jones Ride at Disneyland.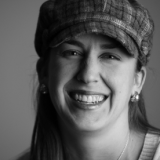 Julie Clow
info:
Julie literally wrote the book on this topic—her book entitled "The Work Revolution: Freedom and Excellence for All" was published by Wiley in 2012. After working for Google for many years, she relocated to NYC to lead organizational and people development for a nontraditional financial company. Julie is passionate about work and play, and determined to make the world of work better through play. She's also a city lover and outdoors junkie.
Jessica Lawrence
info:
Jessica is a passionate advocate for better workplaces. She's currently the Executive Director for the NY Tech Meetup (the largest meetup group in the world with 30,000+ members), and previously led the Girl Scouts of San Gorgonio Council to become the first non-profit organization in the country to migrate to a Results-Only Work Environment (ROWE).
PRODUCT SPONSORS
IDEA PARTNERS
Mark Babbitt
info:
Mark has been part of the conversations around The Work Revolution since the very beginning. Here's what he says about himself on Twitter: CEO & Founder of @YouTern, dad of 5, grandpa of 2, husband to a woman who tolerates me (barely), @HuffingtonPost blogger, keynote speaker & mentorship advocate.
AJ Thomas
info:
AJ has been a Work Revolution instigator from the beginning, and serves as a huge supporter still. Here's what she says about herself on Twitter: A calling to bridge the entrepreneurial mindset with the corporate community. Founder @EntreWorldwide @9toSpark @InfuseProgram. Life's short. Wear high heels.